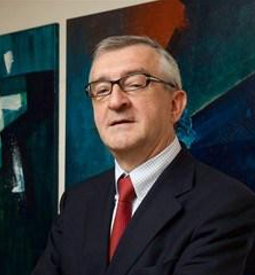 Francis Rome
Belinus Solar, Chairman
Francis Rome studied Applied Economics at the Antwerp University and continued his studies in Bologna and Washington DC at The Johns Hopkins University. He received a MA and PhD in International Political Economics.
Dr. Rome had management functions at P&G, Quaker Oats, Ecolab and DHL International. At DHL he started as Business Development Director for Europe/Africa, followed as Managing Director in The Netherlands and Senior VP for Global Strategy and Global Accounts.

Separately he was professor at Boston University (Marketing) and at Antwerp University (Supply Chain Management).
He is co-founder of the Flemish Institute for Logistics and was Chairman of the Flemish Port Commission. At the same time, he was on the Advisory Board of the Flemish Prime Minister.
He has been a Board Member of several public and private companies. Currently is Chairman of Belinus solar and is Board Member of the Flemish Waterways.