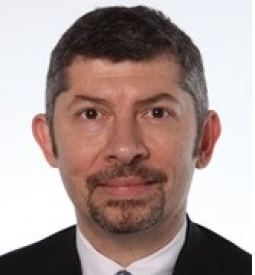 Ivan Scalfarotto
Under-Secretary of State of Foreign Affairs and International Cooperation of Italy
Ivan Scalfarotto, MP is the Italian Under-Secretary of State at the Ministry of Foreign Affairs and International Cooperation.
From 8th April 2016 to 1st June 2018 he served as Under-Secretary of State at the Ministry of Economic Development, in charge of international trade and foreign direct attraction.
From 28th February 2014 to 7th April 2016 he served as Under-Secretary of State at the Ministry of Constitutional Reforms and Government Liaison to Parliament.
In March 2013 he was elected to Parliament as a Member of the Chamber of Deputies (Lower House).
He was Deputy National Chairperson of Italy's Democratic Party between 2009 and 2013, and his political commitment started in 2005 when he candidates at the DP's Primary elections, achieving excellent results.
The Hon. Scalfarotto has a professional background in important managing roles, in particular as a Human Resources Director. He worked for over 20 years in the Financial Services, covering senior International HR positions in Milan, London and Moscow.
He wrote three books: "Contro i perpetui" (Il Saggiatore, 2006) on Innovation, Change, and Social mobility in Italy. "In nessun paese" (Piemme, 2010) on the need of a progressive Civil rights legislation in Italy. "Ma questa è la mia gente" (Mondadori, 2012), a collective portrait of the Italian Democrats.
He has one of the most visible political blogs in Italy (www.ivanscalfarotto.it) and writes regularly for "Il Post" (www.ilpost.it), Italy's first superblog, and for the Italian Edition of "The Huffington Post" (www.huffingtonpost.it).
Scalfarotto graduated in Law cum laude at Naples University "Federico II".