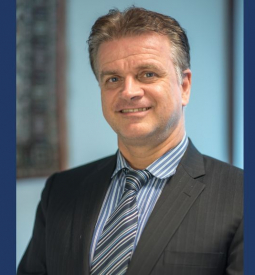 Werner E. Liepach
Director General Central and West Asia Department, Asian Development Bank
Werner Liepach is the Director General of the Central and West Asia Department (CWRD). He assumed office in February 2018.
Mr. Liepach oversees the definition and execution of the departmental strategy and business plan, as well as the day-to-day management of operations of the department. He is responsible to oversee ADB's regional portfolio, which now stands at $18.5 billion for 147 projects* and programs (excluding TAs) in seven sector divisions at ADB headquarters and 10 country offices, covering energy; environment, natural resources and agriculture; transport, public management, financial sector, and trade; regional cooperation and operations coordination; social; and urban and water development.
Mr. Liepach also supervises ADB's engagement with the Central Asian Regional Economic Cooperation program, one of the largest regional cooperation programs in Asia.
The department operates and has offices in 10 countries: Afghanistan, Armenia, Azerbaijan, Georgia, Kazakhstan, Kyrgyz Republic, Pakistan, Tajikistan, Turkmenistan, and Uzbekistan.
Prior to his appointment as Director General, Mr. Liepach was Deputy Director General, and Senior Advisor in CWRD. He was ADB's Country Director for Pakistan from 2011 to 2017 and has been with ADB since 1992.
Mr. Liepach holds a Doctorate in Economics/International Finance from University of Konstanz, Germany and a Master's degree in Management/Business Administration from the European School of Management Studies, France.