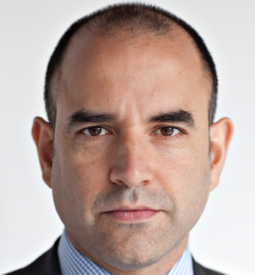 Constantin Cotzias
Director, Bloomberg Europe / Chair, Bloomberg London
Constantin M. Cotzias is European Director at Bloomberg L.P. and chair of Bloomberg London. He is Global Head of External Affairs. He is CEO of Bloomberg Trade Repository and a Director of Bloomberg Tradebook and Bloomberg Multilateral Trading Facility. He sits on the Mayor of London Economic Advisory Board and the Prime Minister's Business Advisory Council. He was previously CEO of Bloomberg's legal and regulatory news and research division. He joined Bloomberg in 2001 as Chief Council.
Prior to Bloomberg, Cotzias was a senior mergers and acquisitions lawyer at Denton Wilde Sapte (presently known as Dentons), one of the United Kingdom's largest law firms, where he advised on mergers, acquisitions, joint ventures, and IPOs across industries including media, telecoms, technology, and energy. From 1998-2000, he was Chief Counsel of Denton Wilde Sapte's Moscow office.

He holds a bachelor's degree in Modern History and Politics and is a Law graduate from the London School of Economics (University of London). Cotzias earned honours in the English Law Society Final Examinations and is a solicitor of the Supreme Court of England and Wales.