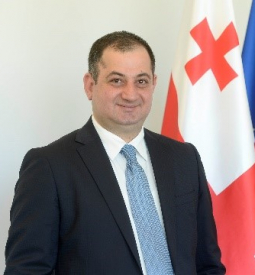 Akaki Saghirashvili
Deputy Minister, Ministry of Economy and Sustainable Development of Georgia
Mr.Saghirashvili is Deputy Minister of Economy and Sustainable Development of Georgia since 1 October 2018.
He had long term career with the Georgian Railway LLC, including Head of Corporate Management Department, Deputy Director for Infrastructure Branch, Head of Legal Services and Advisor to Executive Director. He also taught law in Caucasus School of Law.
Mr.Saghirashvili holds Master of Civil Law degree from the Faculty of Law, Ivane Javakhishvili Tbilisi State University and Master of Civil Law from Rheinische Friedrich-Wilhelms-Universität in Bonn, Germany.