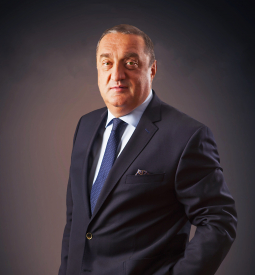 David Saganelidze
CEO of JSC Partnership Fund
David Saganelidze graduated from Tbilisi State Medical University with the surgeon specialty. He was engaged in medical work at Moscow Oncological Medical Center and St. Petersburg Military Medical Academy, as well as at the Cancer Research Center of Georgia's Ministry of Health. He was granted the title of Honorary Doctorate from Tbilisi State Medical University and is an associate member correspondent of the Georgian Ecological Sciences Academy. He graduated from Tbilisi International Relations Institute with the economist and lawyer specialties and is a graduate of Athens, London and Brighton Business schools; as well as the author of 2 books and 14 scientific papers.
Dr. David has a broad experience in the management, financial, healthcare and economic fields. Throughout his career he was the Member of Board of Directors at TBC bank, as well as the Member of Supervisory Board at the Bank of Georgia; he was also the President of an English-Georgian stock company GHF.
Dr. Saganelidze has more than 20 years of experience in politics. He has been an MP of 4 terms of Georgia's Parliament since 1999 and was leading different committees. He was the Chief of Georgia's Parliament Friendship Groups with the Parliament of France and the People's Republic of China. In 2012 he was elected as the Head of the Parliamentary Majority at the 8th term Parliament of Georgia.
In 2013 he was elected as the vice-president of Parliamentary Assembly of the Black Sea Economic Cooperation (PABSEC). Currently he is PABSEC's Permanent Representative in "Silk Road" projects and the Head of Georgia-China Economic Cooperation government commission.
Dr. Saganelidze was appointed the CEO of the Partnership Fund in September, 2015 and is the member of political board of the ruling "Georgian Dream" party up today.