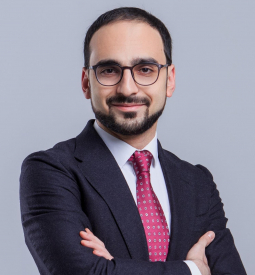 Tigran Avinyan
Deputy Prime Minister of the Republic of Armenia
Tigran Avinyan is the Deputy Prime Minister of the Republic of Armenia since May 2018. He is a board member of the Civil Contract party since 2016.
Mr. Avinyan was a Member of the Council of Elders of City Yerevan (capital of Armenia) from 2017 to 2018.
Previously, he successfully managed companies in the spheres of software development and irrigation systems and landscape design. He also worked as a digital system consultant and in the banking sector.
Mr. Avinyan holds a Bachelor's degree in Applied Mathematics and a Master's degree in Mathematical Modeling of Economics from Russian-Armenian (Slavonic) University and a Master's degree in Finance from Queen Mary University, London.
He is married with two daughters.
Besides his native Armenian, he speaks English and Russian.