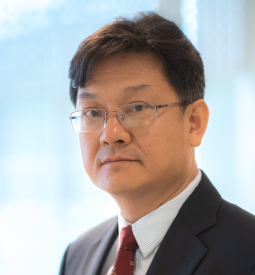 SHIXIN CHEN
Vice-President (Operations 1) Asian Development Bank (ADB)
Mr. Shixin Chen is the Vice-President (Operations 1) of the Asian Development Bank (ADB). He joined ADB on 12 December 2018. Mr. Chen is responsible for operations in the South Asia Department and the Central and West Asia Department. Prior to joining ADB, Mr. Chen headed the Department of International Economic and Financial Cooperation at the Ministry of Finance of the People's Republic of China (PRC).
From 1998, Mr. Chen held senior positions in the Ministry of Finance, overseeing areas of public finance and partnerships with multilateral development banks. From 2012 to 2014, he was a Board Director in the Credit Guarantee and Investment Facility. Mr. Chen was World Bank's Executive Director for the PRC from 2013 to 2016 and a Board Director for the PRC in the New Development Bank and the Asian Infrastructure Investment Bank from 2016 to 2018.
Mr. Chen holds a doctorate in Economics from the Graduate School of the Research Institute for Fiscal Science, and a master's degree in Public Policy Management of the Mason Program of the John F. Kennedy School of Government in Harvard University.