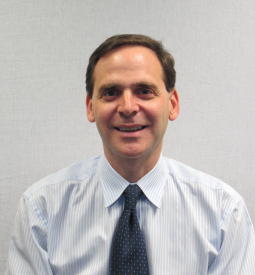 William Markstein
Senior Vice President and Chief Financial Officer of Trammo
William (Bill) Markstein is a Senior Vice President and the Chief Financial Officer of Trammo, Inc. Trammo is an international commodity merchandiser engaged in the marketing, trading, distribution and transportation of a variety of commodity products, including being a market leader in anhydrous ammonia, sulfur, sulfuric acid, nitric acid and petroleum coke. Trammo is a global company employing over 150 individuals of more than 20 different nationalities in 20 locations worldwide, including offices in the U.S., Switzerland, Dubai, Singapore, China, France, Brazil and Russia.
Bill also serves as the Chairman of Trammo's Investment Committee and is a member of the Company's Risk Steering Committee. He joined the Company in 2003 and was a Senior Vice President and Deputy General Counsel prior to becoming the Chief Financial Officer in 2018.
He received his Bachelor of Arts in Quantitative Economics from Tufts University in 1988 where he graduated summa cum laude and was a member of Phi Beta Kappa. He graduated cum laude from University of Pennsylvania Law School in 1993 and received an LL.M in taxation from New York University School of Law in 2001.
He clerked on the Delaware Chancery Court in 1993-94 and worked as a corporate lawyer for Arnold & Porter and Bingham & McCutchen prior to joining Trammo. He has served as a faculty participant for the Practicing Law Institute's General Counsel's Perspective on Emerging Markets in its program Doing Business in and with Emerging Markets (2014-17).