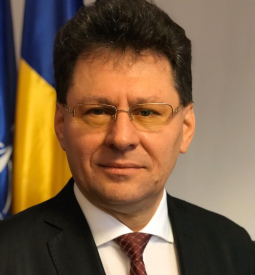 Ionel Minea
Secretary of State at Ministry of Transport of Romania
Ionel Minea is a Secretary of State of Minister of Transportation of Romania since September 2017.
Until 2017, Ionel Minea worked in the private sector, where he held several management positions such as General Manager, Sales Manager or Director of Sales Operations, at various companies operating in the field of transport.
Ionel Minea graduated Military Technical Academy, Faculty of Technological Equipment for Constructions (Technical University of Civil Engineering, Bucharest) and holds a Master Degree on Dynamics of Construction Equipment from the Technical University of Civil Engineering in Bucharest.