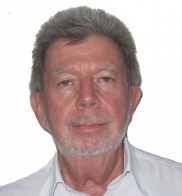 David Barker
Director, Poti Free Industrial Zone
David Barker has 30-years' experience at Board level in multi-national companies in the management of shipping and logistics businesses in Asia and the Middle East.
He held senior roles in Oman and Bahrain prior to a move to Asia with Jardine Shipping, firstly managing their shipping operations in Taiwan before promotion to Regional CEO in Hong Kong and Singapore.
Following several years in UK, David returned to the UAE in 2000 when he joined Kanoo Shipping as Regional Executive GM, based in Dubai. He became an Advisor to the Kanoo Group Chairman prior to establishing Safina Partners in 2011. Safina Partners today represents a number of regional and foreign maritime services companies in the GCC market.
In 2015 David moved to Georgia to become the Director of Poti Free Industrial Zone. Poti FIZ, operational since 2011, represents a tax-free zone for industries, trade and logistics, located adjacent to the port of Poti.