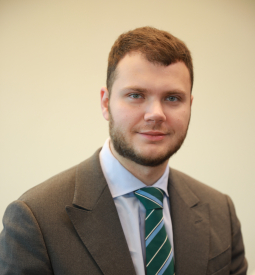 Vladyslav Kryklii
Minister of Infrastructure of Ukraine
32 years, the Minister of Infrastructure of Ukraine
Life credo: do PR results, not PR of intentions
Party affiliation: total optimist
In 2009 he graduated with honors from the Taras Shevchenko National University of Kyiv with a degree in Finance (qualification - Master of Economics); candidate of economic sciences (2015).
He worked in the investment banking industry. Vladyslav Kryklii was the head of the stock market securities department at Interbank CB. Also worked in the corporate finance department at the investment company Astrum Investment Management.
In 2011-2013, he was engaged in entrepreneurship and startups.
From 2014 to 2015, he worked as an Advisor to the Minister of the Interior on the implementation of information technologies.
In 2015 - Director of the Main Service Center of the Ministry of Internal Affairs of Ukraine. The reformer of service centers of the Ministry of Internal Affairs.
On July 21, 2019 elected as People's Deputy of Ukraine on the electoral list of the political party "Servant of the People"
On August 29, 2019, appointed as the Minister of Infrastructure of Ukraine by the Verkhovna Rada of Ukraine of the IX convocation.