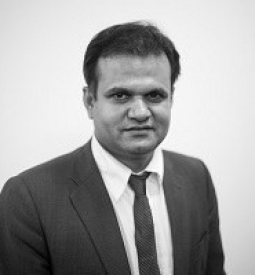 Siddhart Saxena
Chair of Central Asia Forum, Cambridge University
Dr.Saxena is Chairperson of the Cambridge Central Asia Forum, Director of Cambridge Kazakhstan Centre and Honorary Secretary of the Committee for Central and Inner Asia. He trained as an anthropologist, historian and a physicist. His research interests are in the areas of religion and identity, knowledge systems, social and political development and institutional history in Central Asia and the Middle East. In Physics he works on science of strongly correlated electrons, superconductivity and magnetism. He also holds a Fellow Commonership at Jesus College, University of Cambridge. He also holds a number of Professorships, Honorary Professorships and Visiting Professorships.
His progress through school took him to Britain, France, Germany, Soviet Union and Switzerland. He went on to New Orleans to complete High School and proceeded to the University of New Orleans, where he studied Physics and History of Islam. He then studied Historical Anthropology of Islam in Khorassan. From the United States he came to Trinity College, Cambridge, on a Commonwealth Trust-Trinity Scholarship to study for a PhD in Physics at the Cavendish Laboratory. He then did Post-Doctoral training at the University of Groningen, in the Netherlands and University College London and a Research Fellowship at Girton College, Cambridge.
He has been involved in field-based research in Central Asia since 1996 with particular focus on Bukhara in Uzbekistan and the Ferghana Valley(which is shared by the Uzbeks, Kyrgyz and the Tajiks). Since 2002 he has also been working in Almaty and Astana in Kazakhstan, Kashgar in China as well some areas of Afghanistan. In the past, he has spent extended periods in Iran and Egypt for fieldwork.
Siddharth Saxena has served as a consultant to several international organisations in the UN system and otherwise. He is part of the Cambridge Middle East working group, Cambridge India Partnership Group, Cambridge International Development Forum (China), Mongolia and Inner Asia Studies Unit Management Committee, UK India Business Forum next Generation Advisory Board, British Uzbek and Kazakh Society Boards.
He has discovered four new superconductors, including the first ferromagnetic superconductor. He was awarded the International Union of Pure and Applied Physics (IUPAP) Young Scientist Medal in 2006 and a Medal for Service to Education in Kazakhstan, the Kazakh minister of education in April 2009 and an Honorary Doctorate and Professorship in November 2009. Honorary Professor of Astana Economic Forum 2012. Presidential Medals of Honour from booth Uzbekistan and Kazakhstan in 2011. He is a Director of Future Power Ltd., CamCool Ltd., CantabrigiaAdvisors Ltd.
In 2011 he was appointed together with Lord Waverley to review and renew Foreign Affairs Select Committee Report on Central Asia and South Causes.