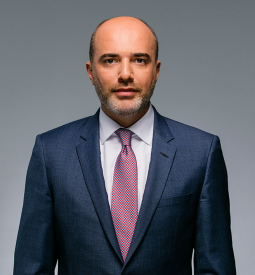 Archil Gachechiladze
CEO, Bank of Georgia
Archil Gachechiladze was appointed as an Executive Director and CEO of Bank of Georgia Group PLC on 28 January 2019. Mr. Gachechiladze serves as a member of the Risk Committee and as CEO of the Bank. Prior to his recent appointment Mr. Gachechiladze has served as CEO of Georgian Global Utilities since January 2017. Mr. Gachechiladze joined the Bank in 2009 as Deputy CEO, Corporate Banking (2009-2013) and has since held various roles with the Bank and the Group, such as Deputy CEO, Investment Management (2013-2015), CFO of BGEO Group (2015-2016) and Deputy CEO, Corporate Investment Banking (2016- 2017).
Mr. Gachechiladze has over 17 years of experience in the financial services, including various senior positions both in local and international organizations, such as TBC Bank (2008-2009), Lehman Brothers Private Equity (currently Trilantic Capital Partners) (2006-2008), and Salford Equity Partners, KPMG and the World Bank's CERMA (1998-2004).
Mr. Gachechiladze received his undergraduate degree in Economics from Tbilisi State University and holds his MBA with distinction from Cornell University. He is also a CFA Charterholder and a member of the CFA Society in the United Kingdom.