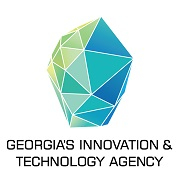 GITA
LEPL "Georgia's Innovation and Technology Agency (GITA)" is a state entity promoting innovation and startup ecosystem in the country, operating under the supervision of the Ministry of Economy and Sustainable Development of Georgia. Agency's main role is to support high-value added job creation, innovative and tech startup establishment and development; enhancing private sector competitiveness through ICT absorption, innovation integration and promotion of R&D commercialization.
To ensure the development of the ecosystem, GITA has five main dimensions:
Contributing in innovation and startup regulatory framework development;
Skills development and community building;
Access to finance provision for startups and innovative projects;
Innovation infrastructure development;
R&D, applied research commercialization and tech transfer promotion;
GITA runs the Techparks: one-stop-shop facility for innovative population to transfer ideas into globally scalable businesses. In GITA's portfolio there are more than 200 startups in FinTech, AI, VR, Medtech, Tourismtech, Edtech, etc.