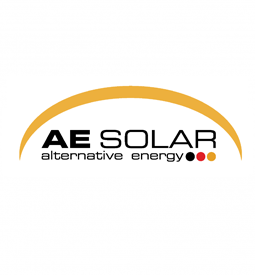 AE Solar
AE Solar GmbH was founded by Dr. Alexander Maier and his brothers Waldemar Maier and Victor Maier in Königsbrunn, Germany in 2003 as installation company. Booming rise of solar energy industry in Germany was right time to expand and Alexander using his previous experience in real estate made right decision to expand company offering local households and industry full package PV systems to install with long term contracts. Company expanded and had more than 100 people staff in Bavaria.
In 2009 first manufacturing was established in China and since then AE Solar became one of the leading manufacturers in the renewable energy industry, providing high-quality new energy products and services. Now it is fully automated 525 MW per year capacity.
In 2019 fully automated 500 MW per year manufacturing in Georgia was established making AE Solar own brand 1GW+ in house manufacturing company.
Driven by both innovations in technology and an effective brand strategy, AE Solar continuously extends the industry chain upstream and successfully executes the downstream projects. AE Solar brand has become synonymous with high performing, top quality photovoltaic modules and specializes in PV technology innovation, application and system development. AE Solar's global sales and marketing network successfully provides end-users with accessible clean energy, whilst promoting its core brand values of STABILITY, DURABILITY and RELIABILITY.