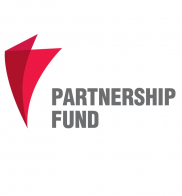 JSC Partnership Fund
JSC Partnership Fund (PF) is a state owned investment fund, established in 2011.
The fund is assigned Fitch rating "BB", which is equal to sovereign rating of Georgia.
PF was created on the basis of consolidating the ownership of the largest Georgian state owned enterprises operating in transportation, energy and infrastructure sectors. PF's main objective is to promote investment in Georgia by providing co-financing (equity, mezzanine, etc.) in projects at their initial stage of development.
PF is split in two separate business units:
1. Asset management – PF has assets under management with combined annual turnover of over USD 717 million in 2018. PF's portfolio is comprised of Georgia's strategically important assets:
Georgian Railway - 100% of shares
Georgian Oil and Gas Corporation (GOGC) - 100% of shares
Georgian State Electrosystem - 100% of shares
Electricity System Commercial Operator - 100% of shares
JSC Telasi - 24.5% of shares
Georgian Railway and GOGC are the main source of financing for PF's investment activity.
2. Investment activity – the number of the projects implemented or under implementation in various sectors with a total value of over USD 2.5 billion. PF has a mandate to invest only in Georgia. PF's strategy is aimed at attracting and supporting private investors. Energy, agriculture, manufacturing, real estate/tourism and logistics/infrastructure sectors are on the top of the priority list as these sectors are largely untapped and have great potential for further development. PF co-invests in commercially viable investment projects with an experienced partner or specialized operator. PF acts as financial partner for private investors and provides mid to long-term financing. Fund provides Greenfield as well as Brownfield financing and acts as a "Sleeping Partner" with a predetermined, clear exit strategy. Moreover PF enables projects to attract senior financing from commercial sources or IFIs.
PF provides equity financing, mezzanine and in some cases subordinated loan (both convertible and non-convertible). PF's participation in projects is limited to minority share (up to 50%). PF co-finances companies and assists its partners and management teams in developing plans to create sustainable long-term value.
Project conceptualization and initiation processes may be twofold:
Private investor seeks participation of the Fund in its commercially viable project, or
PF initiates projects based on preliminary feasibility studies and then looks for private investors able and willing to fund it, either entirely or partially.
PF believes that simple rules of ownership can generate significant value for a business and its stakeholders. The consistent application of these rules in different companies has already allowed us to generate superior returns for our discerning and experienced investors.