NEWS / Venice Port to Be Actively Involved in Belt & Road Initiative
08 December 2017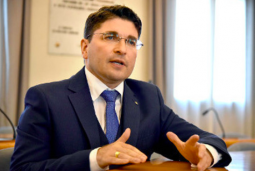 According to the President of Venice Port, Pino Mussolini, the port will take active part in the Tbilisi Belt & Road Initiative. For this purpose, the port management intends to hold meetings with government agencies and private sectors.
"Venice is the western destination of the Silk Road, we were the first harbor of the Silk Road and now, we would like to be an active participant of the Belt & Road Initiative of the 21st century. We have been involved in this project since 2013," – Mussolini stated.
According to Mussolini, within the framework of the Tbilisi Belt & Road Forum, the port plans to hold negotiations with the representatives of Poti and Batumi ports. "Of course we are interested in the potential of the Anaklia Port. It is important not only to sign bilateral agreements, but also integration with the European economic system as a whole. We will have meetings with the Chamber of Commerce and the Government of Georgia in order to develop export-import, trade-economic relations and supply networks between the two countries," – the President of the Venice Port noted.
Pino Mussolini spoke about the role and possibilities of Georgia within the Belt & Road Initiative. "Georgia has a very profitable location; it is located in the midst of two civilizations. While the Black Sea is the shortest route to the Mediterranean Sea, we can connect with North Europe via the Port of Venice. That is why we believe that Georgia can play a very important role in this scheme," - the President of Venice Port commented.